Coffee Corral
What country breakfast would be complete without a good cup-a-jo?
We offer a full range of brewed-on-the-spot coffee choices featuring coffee roasted locally at the Sturgis Coffee Company!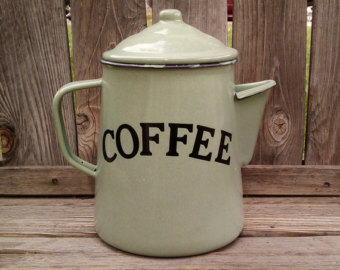 Hours:
Here is a list of our coffee choices:
House Coffee - 12oz $2.75, 16oz $3.00
Bliss (medium/breakfast roast)
You will find supreme happiness in this medium roast blend that is mellow and clean with hints of natural sweetness. Everybody loves Bliss!
Cartel (dark roast)
A dark roast that will be sure to get you going to organize all the day's endeavors…Join the Revolution!
Highlander Grog (flavored)
If you're looking for a specialty coffee bursting with flavor, seek no further! This is an Irish cream, hazelnut, and vanilla blend, and is one of our most popular flavors!
Flavors - $.50 per shot
Vanilla
Caramel
Hazelnut
Sugar-free vanilla
Hot Tea and Hot Chocolate also available
Sturgis Coffee blends are well balanced between Colombian, Nicaraguan, and Mexican coffee beans. Each Blend is fresh roasted and packaged the same day to ensure full flavor and freshness.